OUTSTANDING WOMEN
WHO MADE HISTORY OF the MODERN WORLD
2023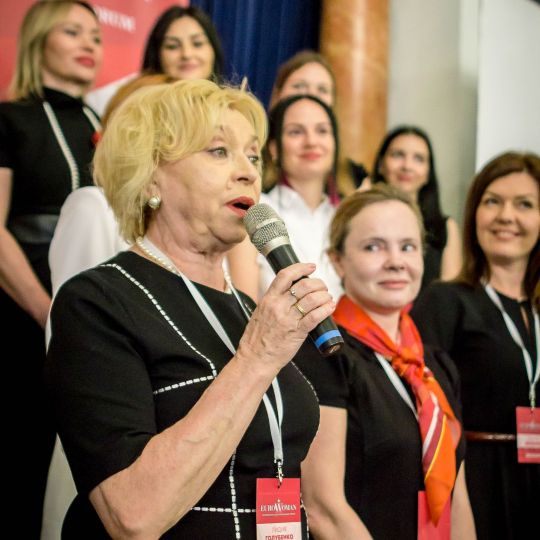 GOAL OF THE
TOP-100
WORLD WOMAN
Identification of influential leaders in various fields of activity (public administration, diplomacy, business, industry, social activities, culture, sports, charity), popularization of women's leadership and entrepreneurship for the benefit of the country.
ONLY ONE OF THOUSAND women-laureates will be nominated for the prestigious world prize THE WOMAN NOBLE PRIZE 2021. The winner will receive an honorary status, world recognition, as well as a monetary award.

For many years, the role of women in history has been hushed up. Even on the "iconostasis of currencies" of many countries, women are rarely depicted. Portraits: the living Queen of Great Britain Elizabeth II on British, Australian and Canadian bills; Lesya Ukrainka on the Ukrainian banknote; Maria Montessori - in Italian or Julia Zhemaite - in Lithuanian - are rather exceptions to the rule and do not discount the leveling of the historical role of women so far.
At the same time, the high destiny of a woman - mother, wife, muse, leader of the nation - has always been revered by the people. And there are many examples of outstanding women who were noted in the history of the country for significant achievements both in the field of government reforms and in the field of national unity and spirituality. And they all deserve due respect and recognition!
Today, thousands of women are working conscientiously, creating the modern face of the country as an independent, developed and progressive state of Europe. These women usually do not consider themselves special and do not expect rewards. They simply do their job, producing new goods and services, new businesses and brands, creating new jobs and increasing the material and cultural wealth of the nation. However, they are the heroines of modern World, illuminating it with their beauty and achievements, therefore they are the ones who are worthy of recognition and awards.

Modesty and hard work, beauty and generosity of the soul are traditionally associated with the image of a WORLD WOMAN. So, this project is designed to RAISE reverence and respect for WOMEN OF WORLD both at home and far beyond its borders to a WORTHY LEVEL, creating an international image of highly educated, outstanding leaders who develop the world.
This project is extremely important, in particular, for the younger generation, because it forms in the minds of girls a worthy image of the Great Woman. Young people should be shown that for worthy self-realization it is not at all necessary to go abroad, demonstrating the stories of outstanding women who fulfilled themselves in your country and that is why they glorified their Motherland abroad.